Breitenbach am Inn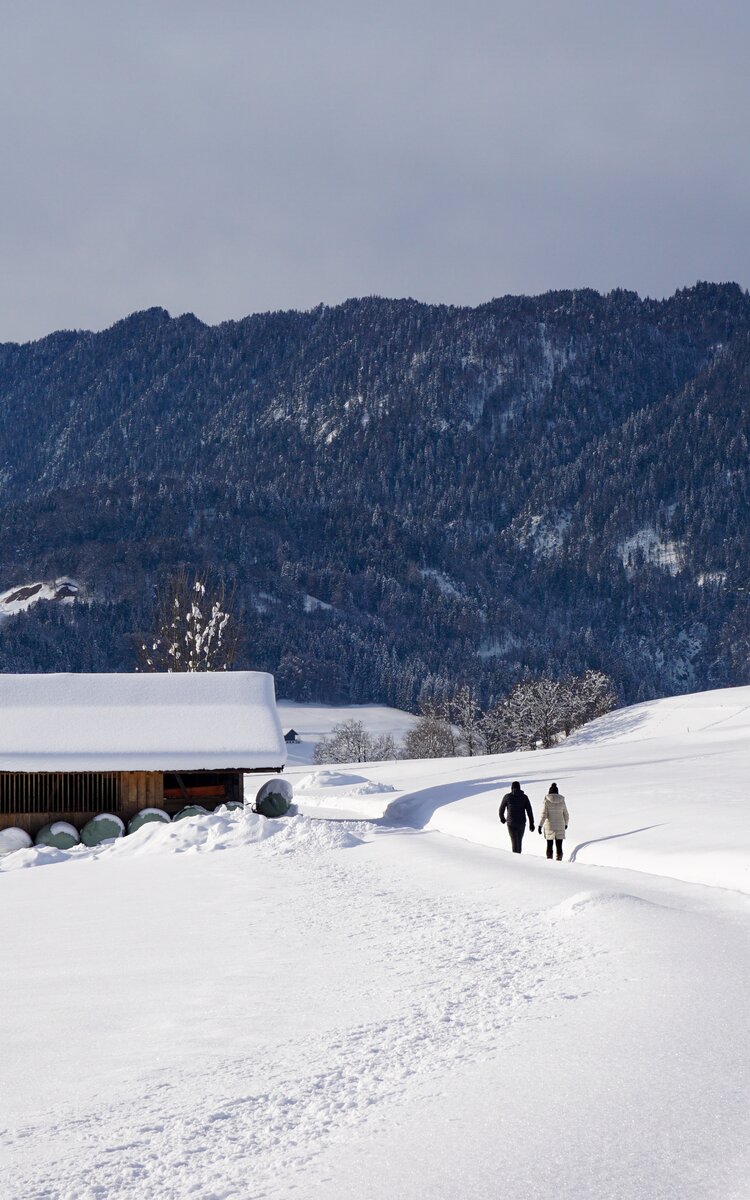 Breitenbach is a European community dedicated to upholding culture: the former farming village, Breitenbach am Inn is located between Kufstein and Schwaz on the sunny side of the Inn Valley.
Nestled in a gentle hilly landscape, you will find tranquillity in Breitenbach am Inn. The hiking routes around Breitenbach are easy and idyllic trails in summer and winter. The hike to the Plessenberg - Breitenbach's local mountain - is a beautiful mountain tour with a promising view over the Inn valley.
Cross-country skiing fans are bound to find ideal trails to their hearts desire in Breitenbach: the Schönau district, which is connected to the Angerberg-Mariastein trails is home to a well-maintained network of cross-country ski trails with a seal of quality to prove so.
The Ski Juwel Alpbachtal Wildschönau ski area is easily accessible by car.
Old customs in Breitenbach
In Breitenbach, some customs and traditions have been particularly well preserved.
Especially the ancient "Peaschtl Laffn" custom, around the 5th December is still practiced today as it was hundreds of years ago. Inns, farmhouses and many family homes open their doors to the tradition bearers.
So, if ever you are visiting the Alpbachtal holiday region at the beginning of December, don't miss out on the "Peaschtl Laffn" in Breitenbach.