DOG-FRIENDLY PLACES TO STAY, HIKING SUGGESTIONS, ATTRACTIONS AND VENUES
On holiday with your dog in Tyrol
How about a dog-friendly holiday with your favourite companion in the Alpbachtal holiday region? We are sure we have everything you need to make your holiday an unforgettable and fun experience in the Tyrolean Mountains.
Which dog lover would dream of leaving their best friend behind when on holiday? We know how much fun owners and animals can have on joint excursions and activities. Sometimes finding suitable accommodation, excursion destinations and hikes can be a bit more difficult with dogs. All guests who would like to enjoy the fresh mountain air and the wonderful alpine countryside with their four-legged family member are in the best hands in the Alpbachtal holiday region. Here you will find the most important information and useful tips for a relaxed and varied holiday with your dog in the Tyrol.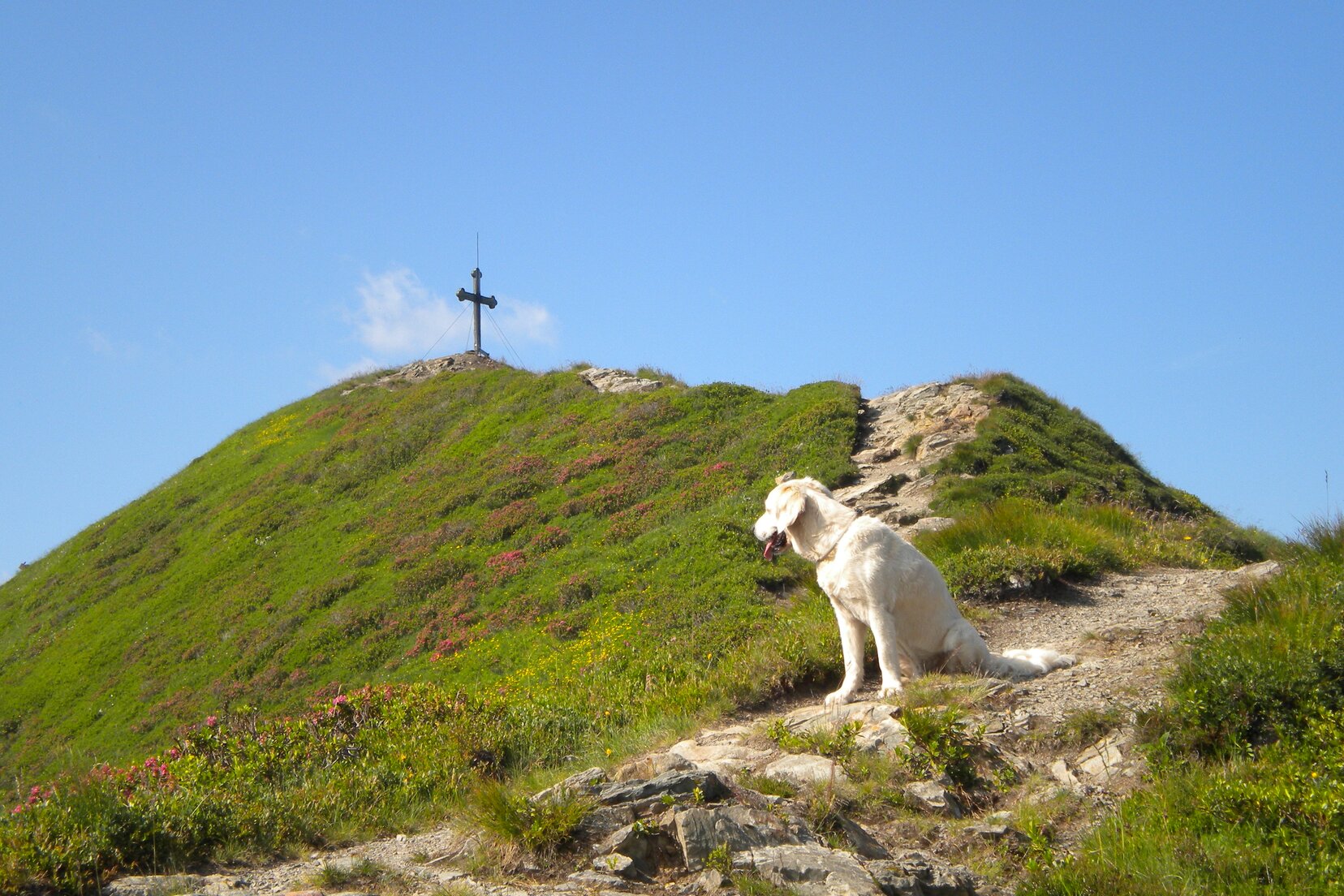 FOUR-LEGGED FRIENDS FEEL AT HOME HERE...
Taking your dog with you on hikes in the Alpbachtal
We have provided a choice of dog-friendly hiking routes selected according to the following criteria to ensure you and your dog's safety when out on walks.
Streams, fountains, lakes can be found along the routes for your pet to drink from and bathe in
Hiking routes along shady trails and tracks
Dog-friendly places to eat at
Please observe areas where dogs have to be kept on the leash!
Dog friendly hotels, apartments, bed & breakfast accommodation
There are over 100 dog-friendly accommodation partners in the Alpbachtal holiday region.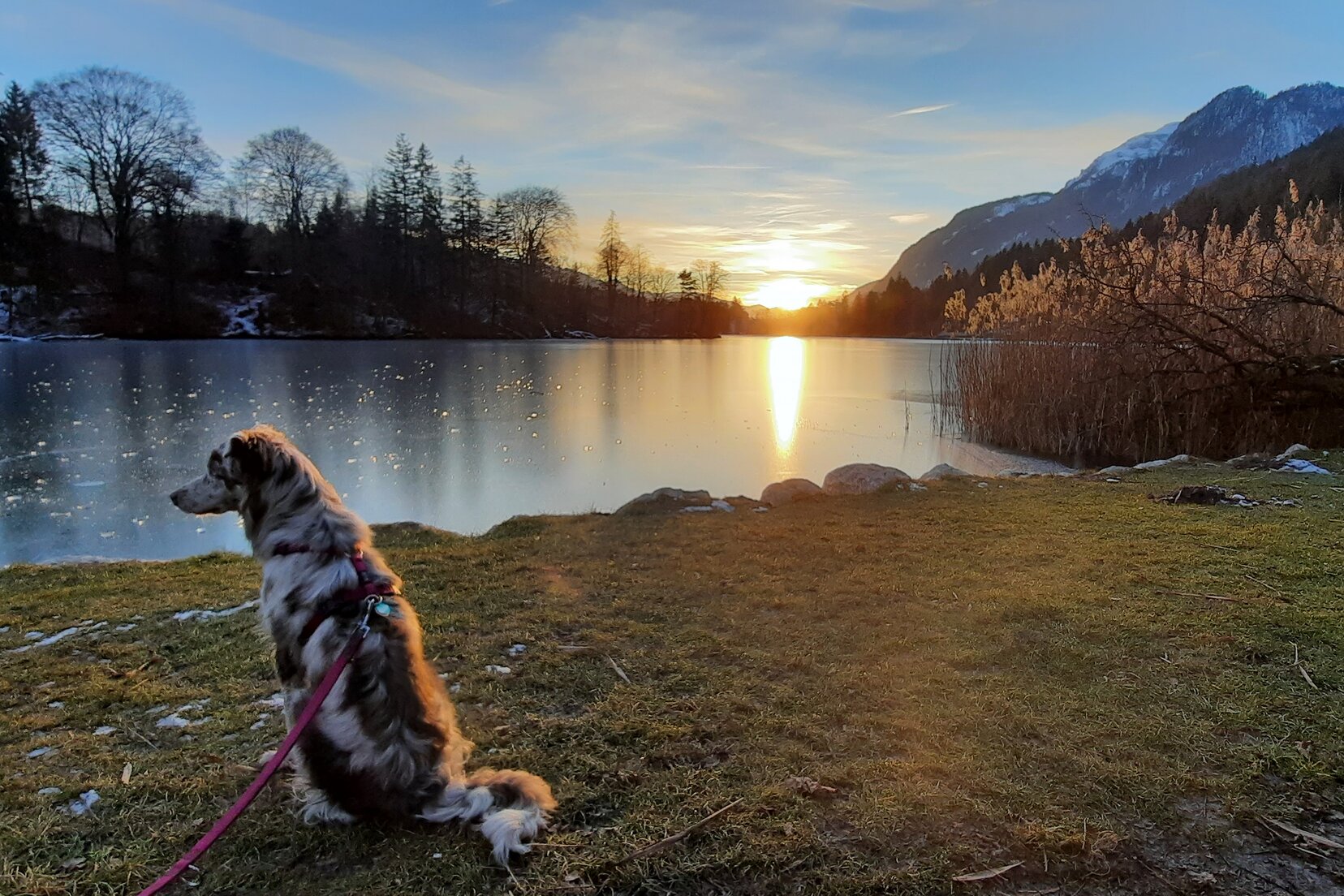 Useful information for a perfect dog-friendly holiday in the Alpbachtal
Each holiday maker is entitled to their own free Alpbachtal Card. The use of the buses in the region is free of charge with the card. In Austria muzzles are mandatory for dogs travelling on public transport.
Dogs are tolerated on the beaches at Lake Reintal in Kramsach, but they are not allowed to enter the lake. Unfortunately dogs are not permitted at any of the other lakes in the region.
The lift company takes a charge for the transportation of dogs (€ 4,50).
Please observe areas where dogs have to be kept on leash!
In open terrain, hunters have the right to shoot. Please keep your dog on a leash for its safety!
Dog excrement - danger for our farm animals
Dog excrement on green spaces and fields is dangerous for farm animals. Please do not leave dog excrement behind!
The Rofan Range and the Brandenberg Alps are limestone Alps and home to very few water resources! Please ensure you have sufficient drinking water with you!
Safety COMES first
Unsuitable hiking routes with dogs:
The Tiefenbach and Kaiser Gorge paths. The various iron bridges with their grids are unsuitable for dogs paws (particularly for small dogs)
Crossing the Sagtaler peaks in Alpbach
Plessenberg route via über Schönau/Ruhrer/Aschaualm
Schafsteig, Rofan Range route
Klettersteig (via ferrata) in Kramsach