Ski fun in the alpbachtal
Ski Juwel Alpbachtal Wildschönau
Top ski resort in Tyrol
Skiing holidays in the Alpbachtal
Alpbach and Reith im Alpbachtal are the centrepiece of one of the largest ski areas in Tyrol. Families and wintersports lovers feel particularly at home in the Ski Juwel Alpbachtal Wildschönau. Nestled in the Kitzbühel Alps is the varied and characteristic ski area that you should visit at least once in your life.
Operating times
Das Ski Juwel im Überblick
Insgesamt 113 Kilometer pures Pistenglück erwartet Sie.
45 moderne Liftanlagen bringen Sie Fahrt für Fahrt sicher auf die Gipfel.
2 Snowparks mit Funslopes und Trainingscentern versprechen maximalen Spaßfaktor.
25 Skihütten und Bergrestaurants laden zum genüsslichen Einkehrschwung ein.
Spezielle Rennstrecken spornen zu neuen Bestleistungen an.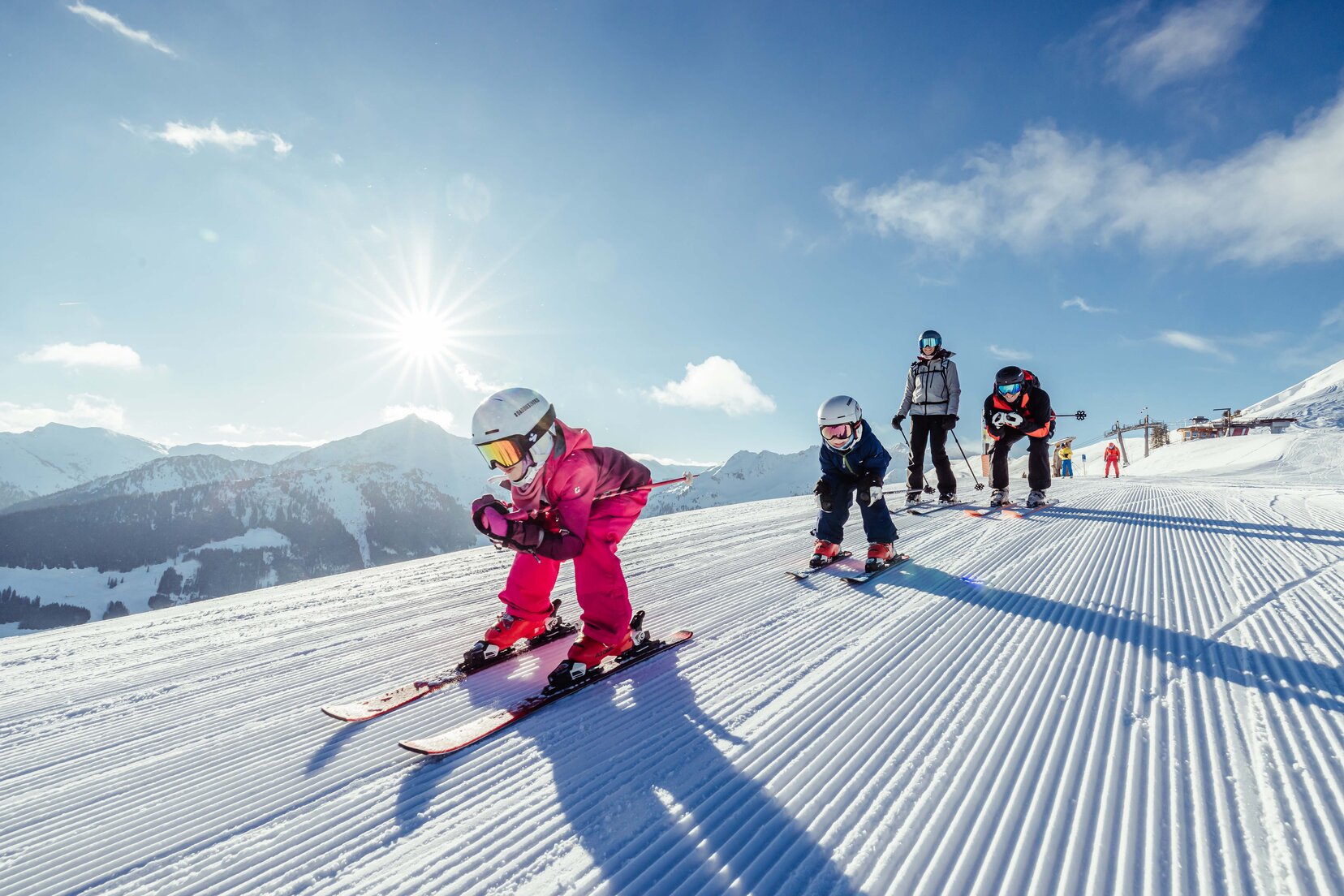 Skiing holidays in the undoubtedly most beautiful valley in the Tyrol
The Alpbachtal is surrounded by deeply snow-covered peaks, white slopes and thickly snow dusted forests. The Wiedersberger Horn protectively looks over on the village. At 2.128 m it seems to keep everyday woes at bay. But not only that, up on top of the mountain is the Wiedersbergerhornbahn top station – the starting point for a great and exciting day skiing in one of the Top 10 skiing areas in the Tyrol.
The ride from the valley to the top takes approx. 15 minutes either with the Wiedersbergerhornbahn or the Pöglbahn. Once the first stage of the day is reached the best is still to some: the descent. Before racing steep downhill, take a brief moment to enjoy the views.
Spread out in front of one is the whole Ski Juwel Alpbachtal Wildschönau ski area.
One has a choice of four pistes of varying difficulties leading from the top to middle station. From there one can ski or take a ski lift to access various other lifts and pistes. A total of 45 lifts transport winter sports lovers safely and comfortably.
www.skijuwel.com